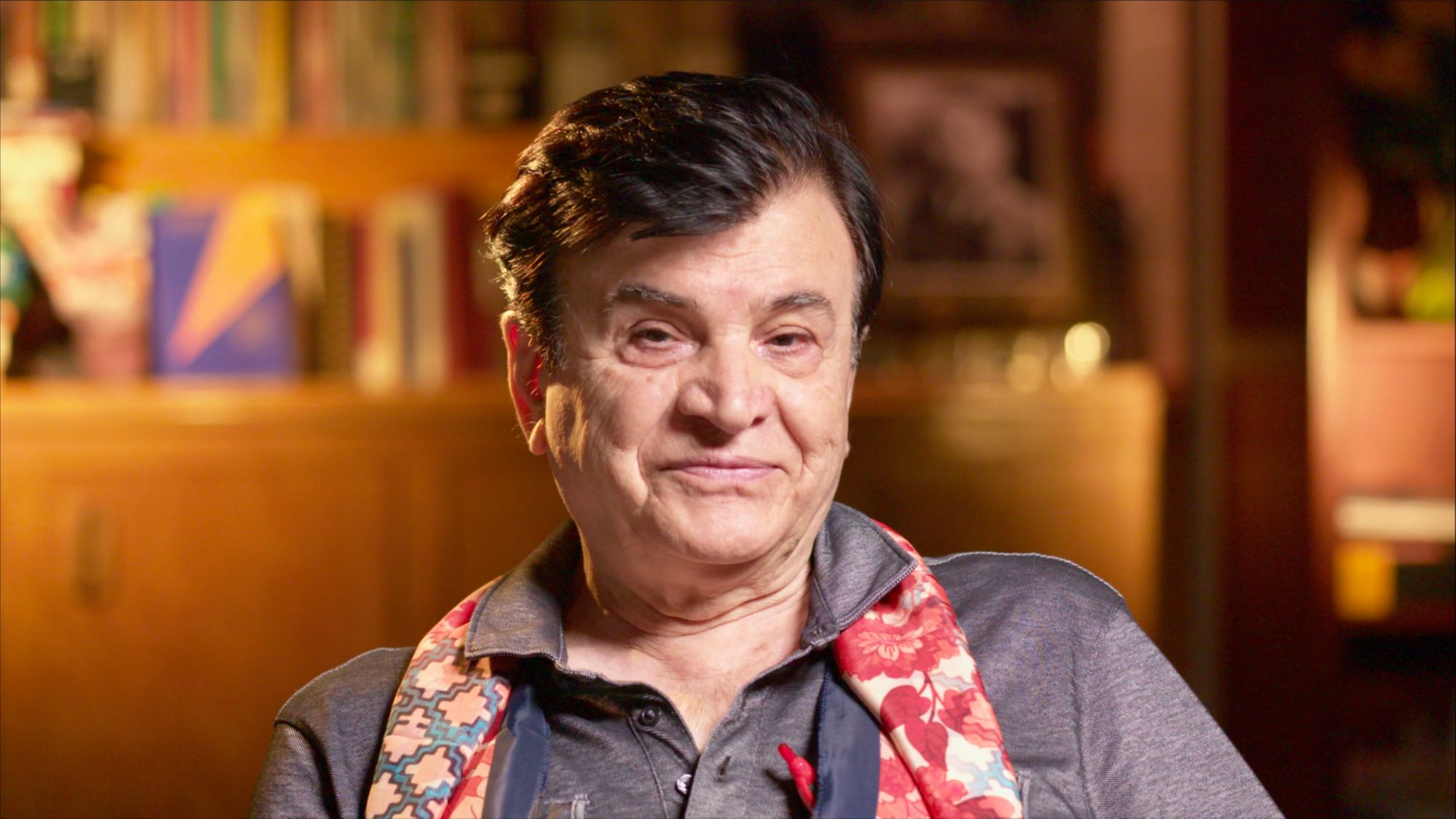 Hussein Ahdieh was born and raised in Iran. He is a sixth-generation Baha'i – his family were persecuted in Iran because of their beliefs. Ahdieh emigrated to the United States as young man and later served as deputy headmaster of Harlem Prep in the 1960s, New York. He has since worked as an educator and published books on the Baha'i Faith in the US and in Iran.
---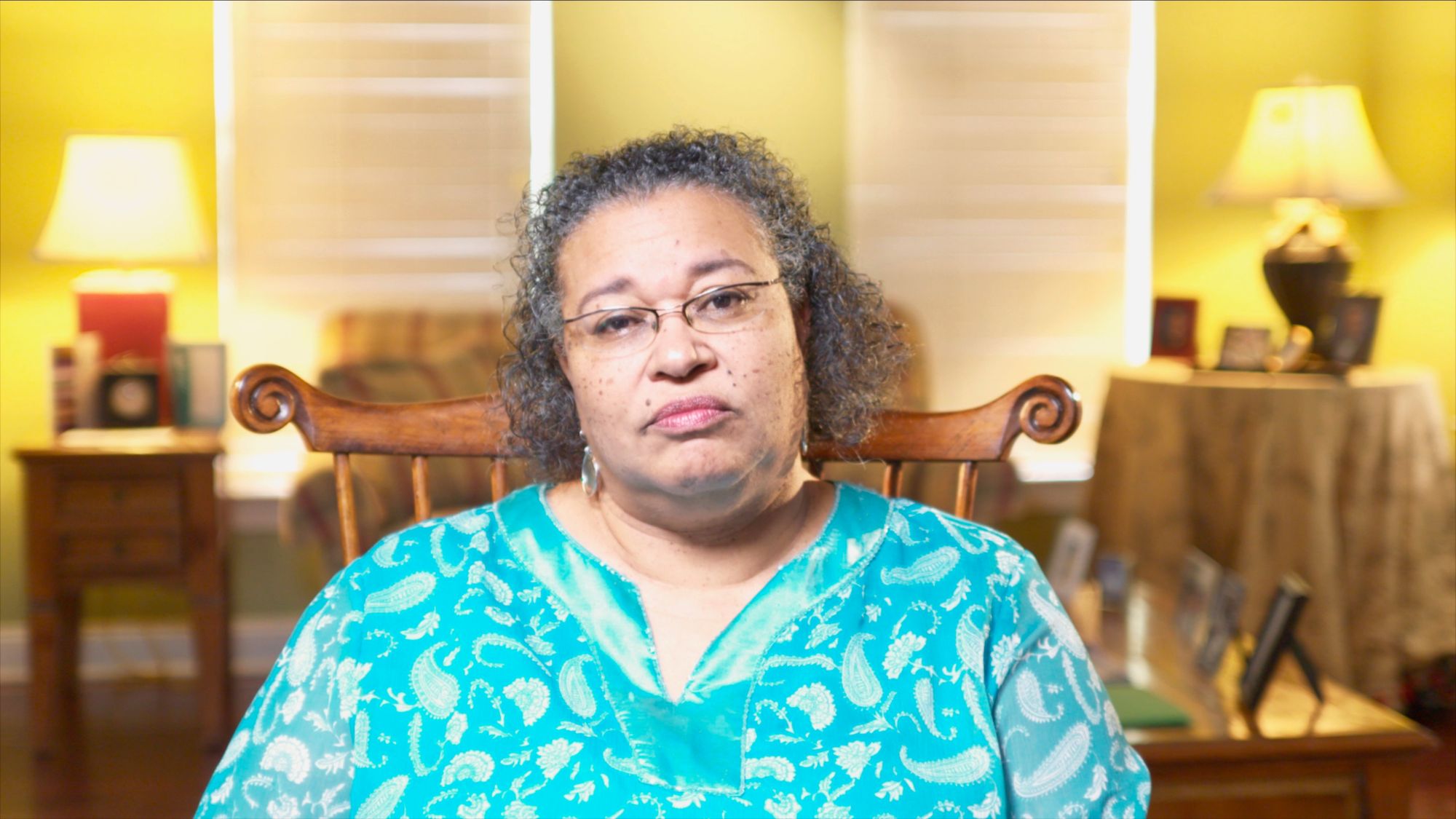 Karen Streets Anderson was born in 1960, on a US Army base in Dugway, UT, though her family moved to the Midwest when she was still a child. Karen is a third-generation Baha'i. Her paternal grandparents were African-Americans, but could have "passed" as white; their choice to identify as African-Americans shaped Karen's own life as an African-American woman. Karen's mother grew up in Flint, MI, and was the first to attend college in her family. Today she lives in Nashville, TN, where she is active in race unity work and the Baha'i community.
---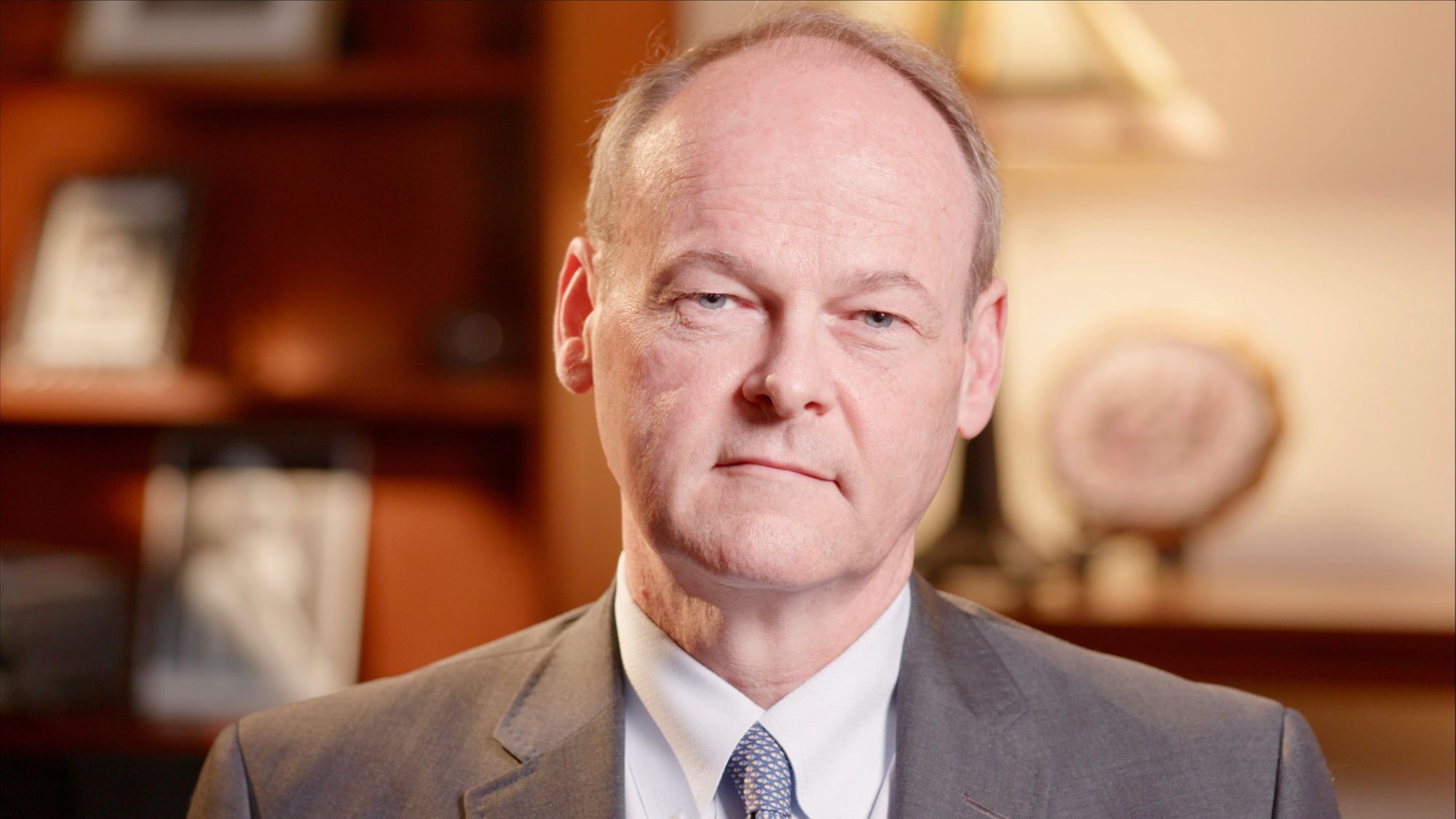 Ken Bowers currently serves as a member of the national governing body of the Baha'is of the United States. He was born into a Baha'i family in Harrisonburg, VA, in the years just before the Civil Rights Movement.
---
Robin Chandler was born in Boston, MA, in the mid-20th century, and became a Baha'i at university. Her family background includes African-American, Cherokee and Scottish ancestry. Robin is an artist, sociologist, author and speaker and is active in race unity work across the United States.
---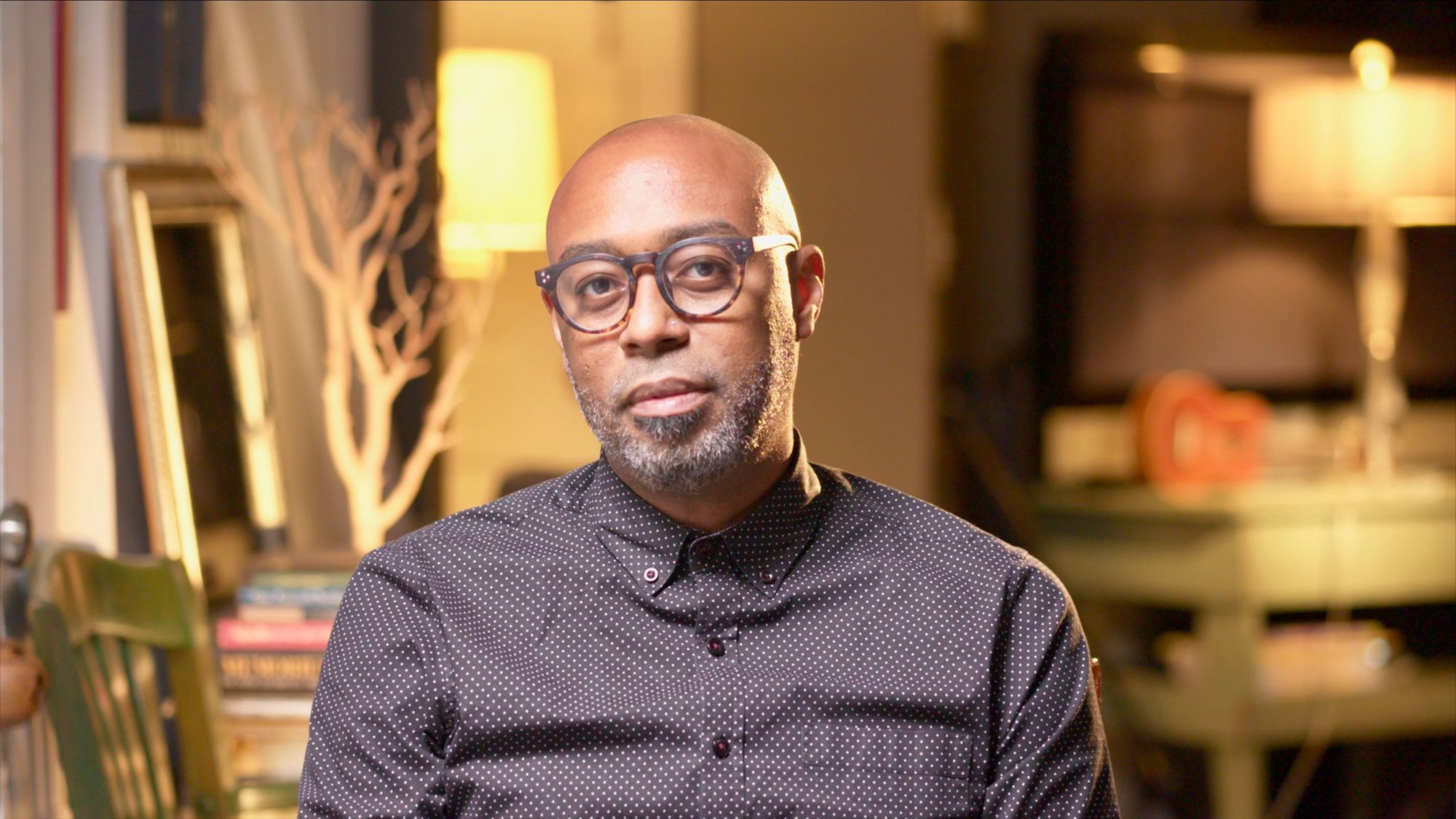 Eric Dozier was born in Bakewell, TN, during the final stages of the Civil Rights Movement in 1969, and grew up as the son of two pastors and the grandson of a deacon. He was serving as a Baptist minister and music director at his church in Durham, North Carolina, when he became a Baha'i more than 25 years ago. Eric now works as a cultural activist, anti-racism educator and  blues preacher in the United States and around the world.
---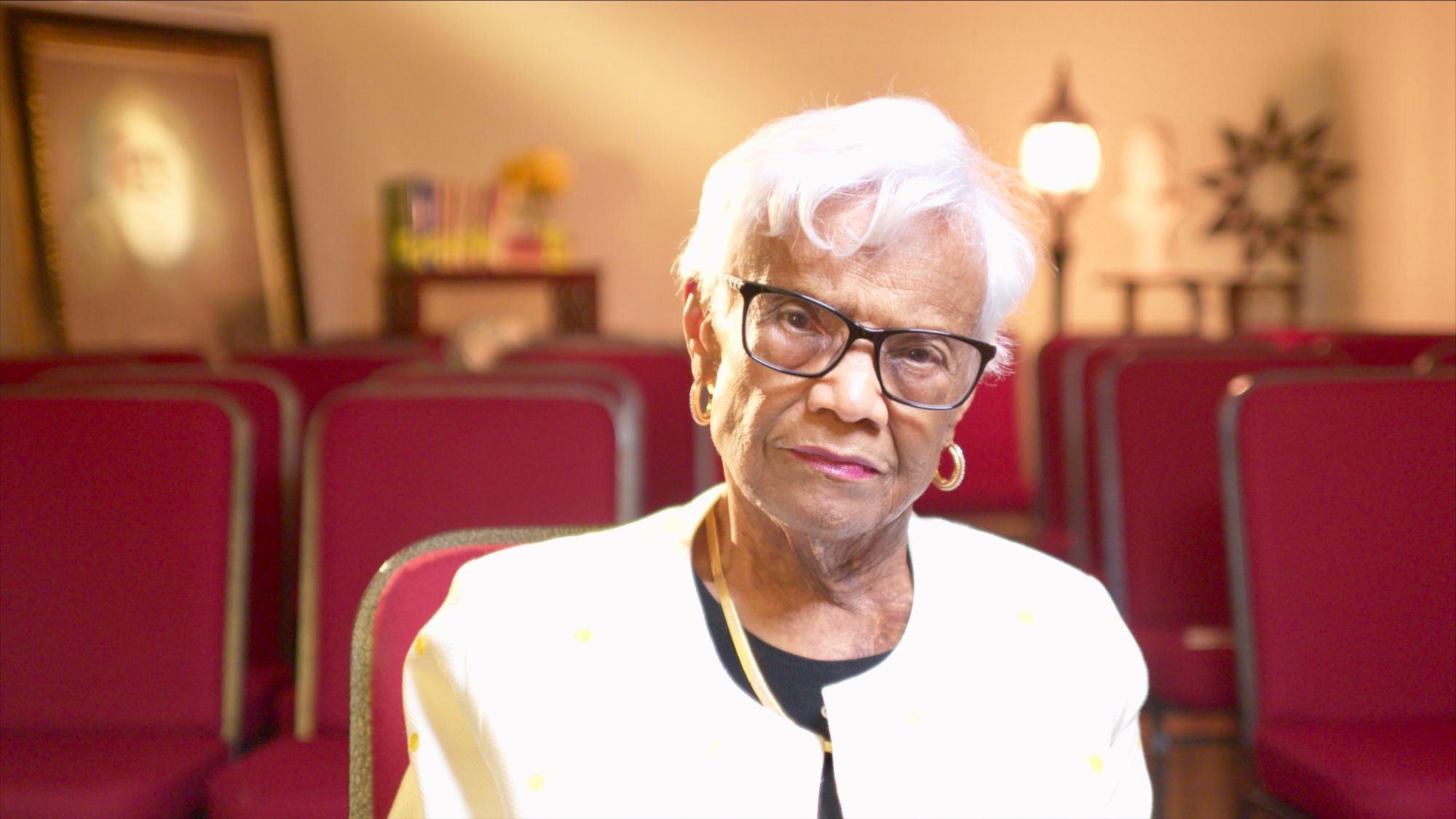 Wilma Ellis Kazemzadeh was born in Altamont, IL, in 1929, into the only black family to ever live in Altamont up to that time. Her grandmother's grandmother had staged a dramatic escape from slavery. Wilma's mother's family were Baptist and her father's family were Methodist; through a sister, the family discovered the Baha'i teachings and became Baha'is. Wilma's family later resettled in Phoenix, AZ, where she attended an all-black school notable for its high-quality teaching. Wilma worked to promote racial harmony human rights issues as an adult – in the United States and around the world – and collaborated with the US government and the United Nations. Today she lives in Los Angeles, CA, and remains an active member of her Baha'i community.
---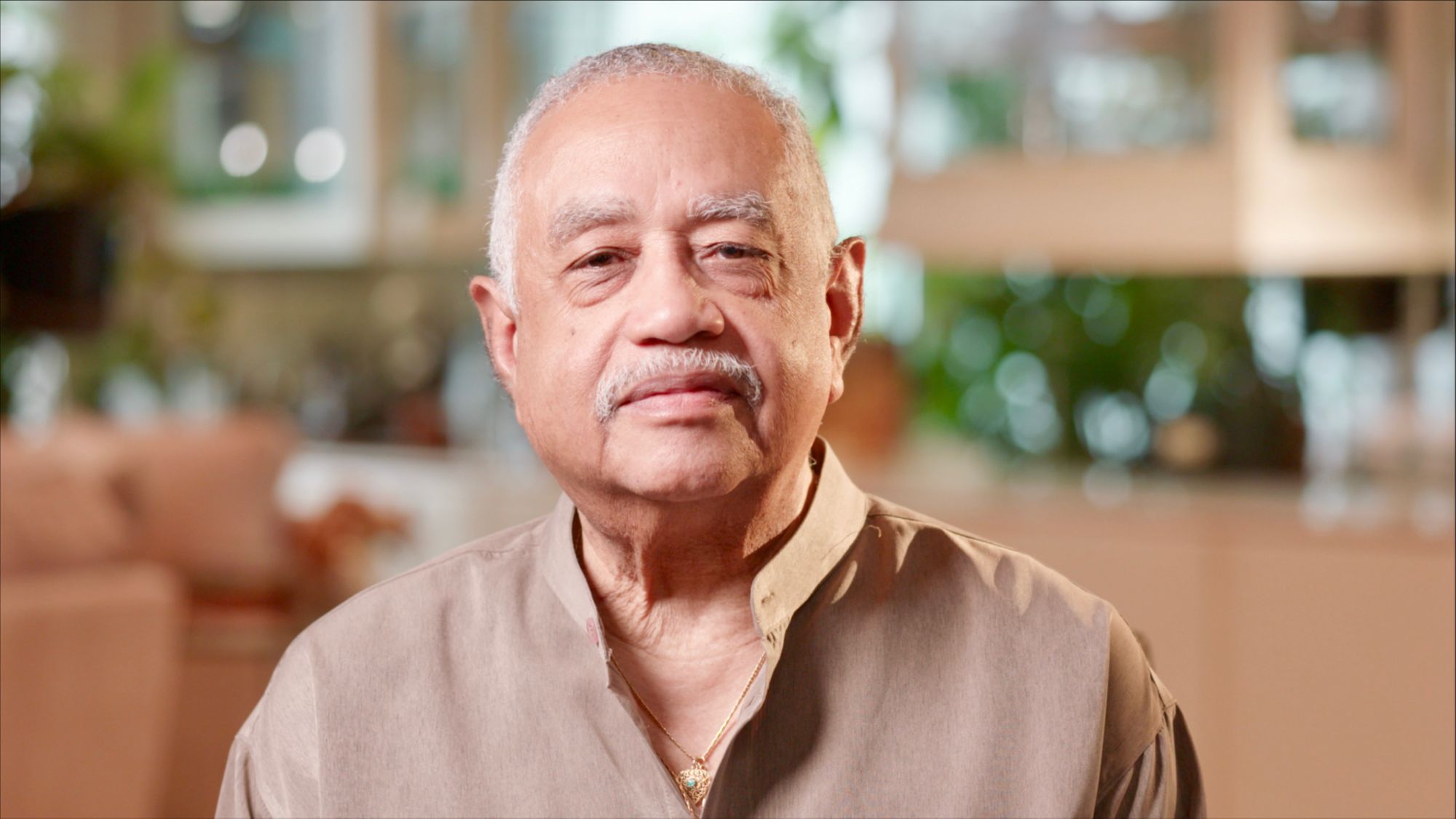 Van Gilmer grew up in Greensboro, NC, at the height of Segregation. He was a musician, architectural engineeer and active in the Civil Rights Movement during the 1960s, when he became a Baha'i. Van is now the Music Director at the Baha'i House of Worship in Wilmette, IL, and helped introduce the worldwide Baha'i community to gospel music at the 1992 Baha'i World Congress.
---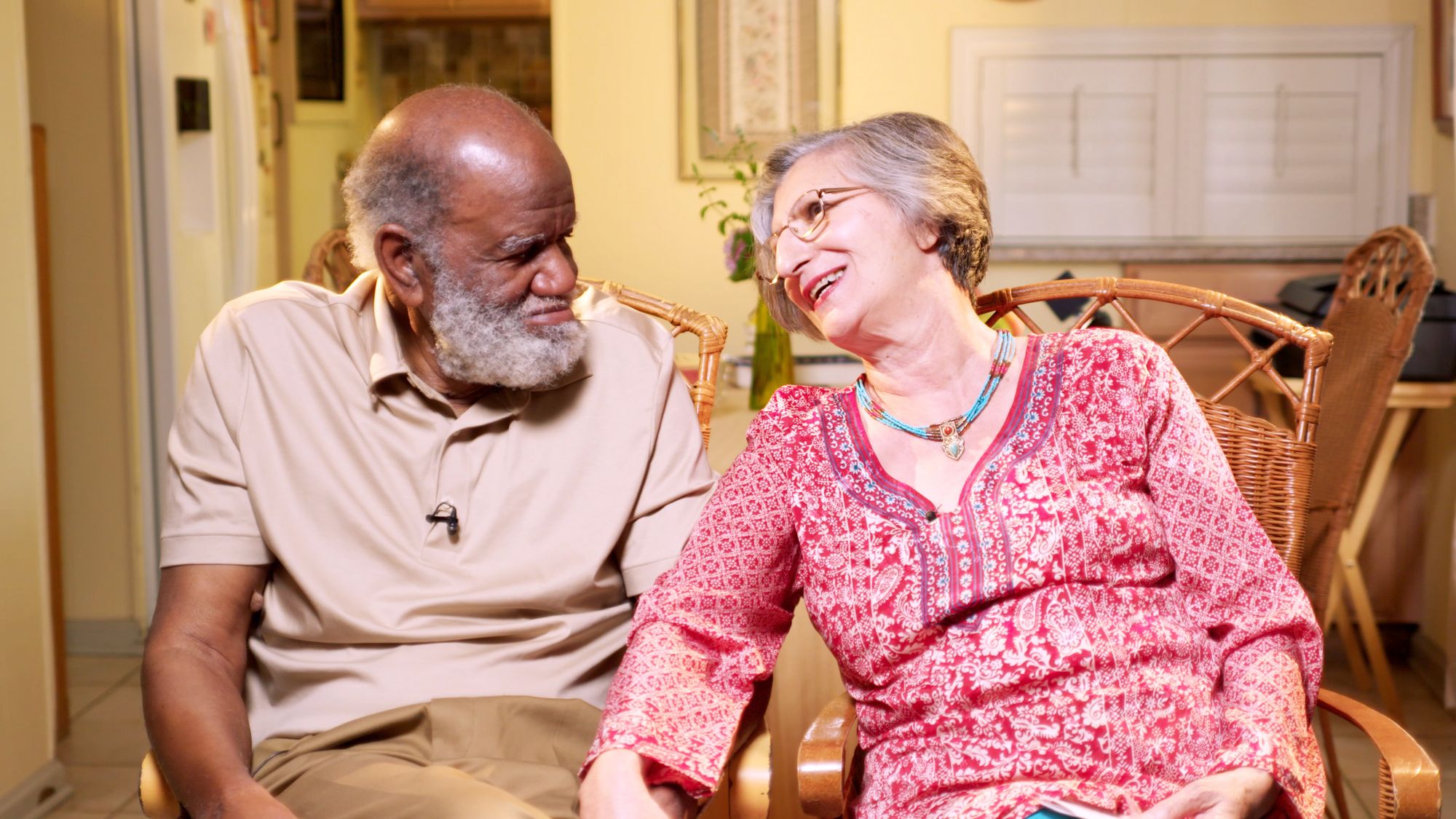 Arbury Jack Guillebeaux, born in North Carolina in 1936, and Farzaneh Rabani, born in Iran in 1942, were married in 1965. Farzaneh was born into a Baha'i family – Jack became a Baha'i as a young man. Segregation was still in force and in North Carolina  marriage for an interracial couple was illegal. But their long life together became an emblem of their shared goal to promote race unity in America.
---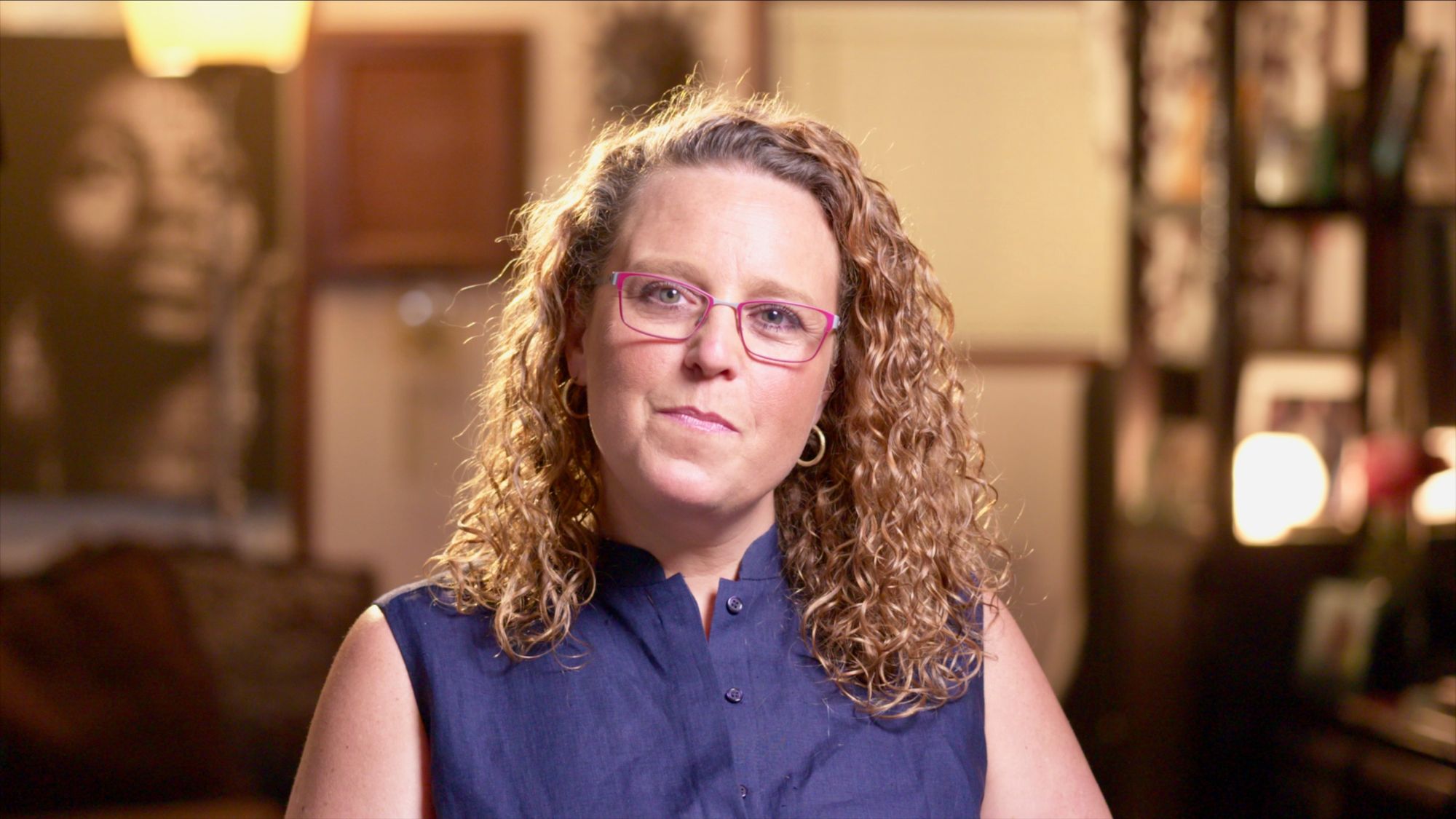 Faith Holmes was born in La Joya, California, in 1972, and grew up in Encinitas and Jupiter, Florida. Her mother became a Baha'i when Faith was three years old. Faith's coffee shop in Washington, DC, called Love 'n Faith Community Cafe, was a venue for community activities and race unity discussions and was known also for selling nitrogen ice cream.
---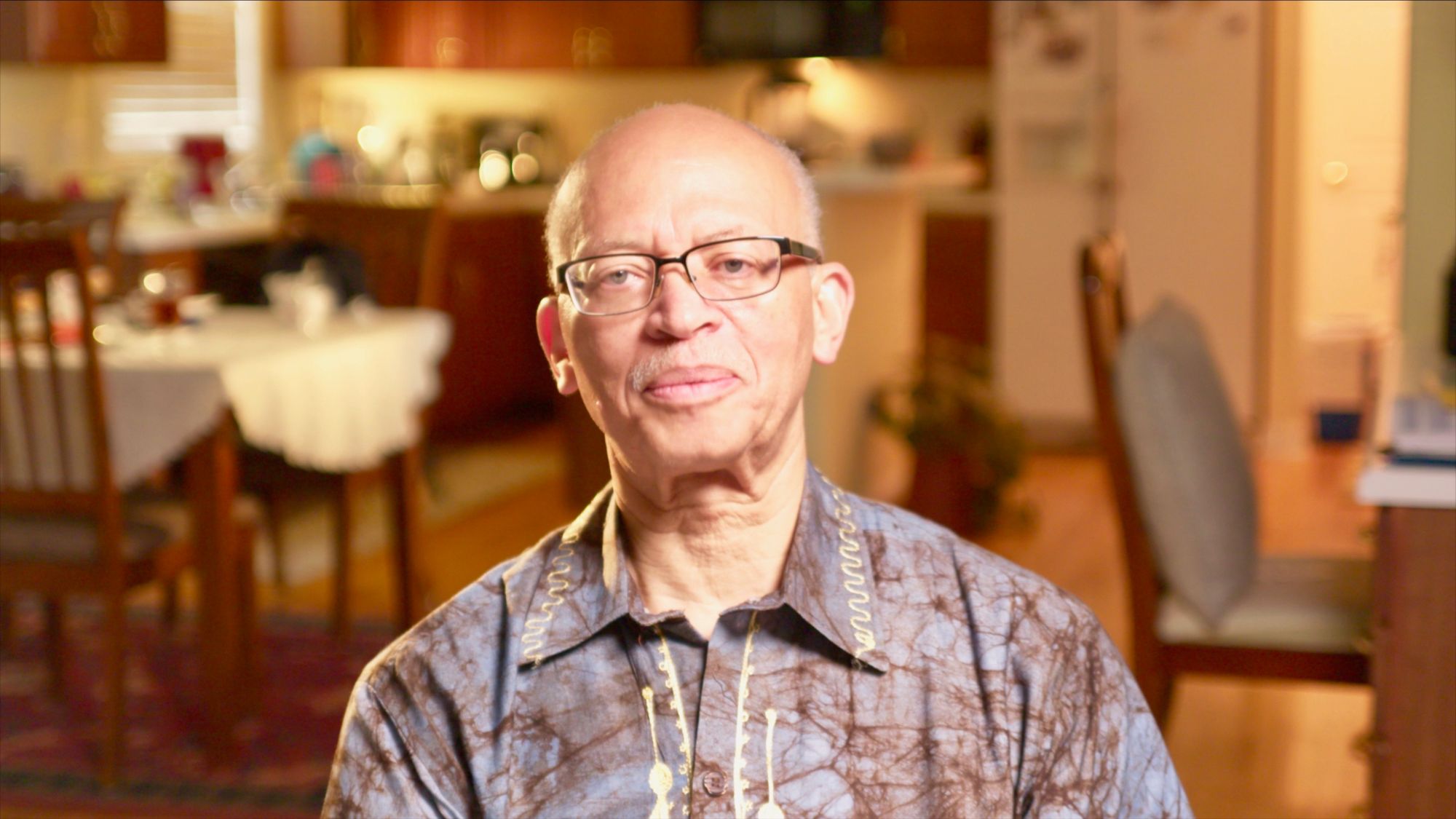 Bob James, a licensed psychologist with a PhD from the University of North Carolina, Chapel Hill, was born in 1949 in Nashville, TN. In addition to his psychology practice, Bob also provides diversity training to business, universities and other organizations. His work is informed by his training and his participation in the service and community-building activities of the Baha'i community. Bob's uncle was the first Baha'i of the family. He embraced the Baha'i teachings in 1934, after meeting the celebrated Baha'i teacher Louis Gregory, and more than 40 other relatives later also joined the Baha'i community.
---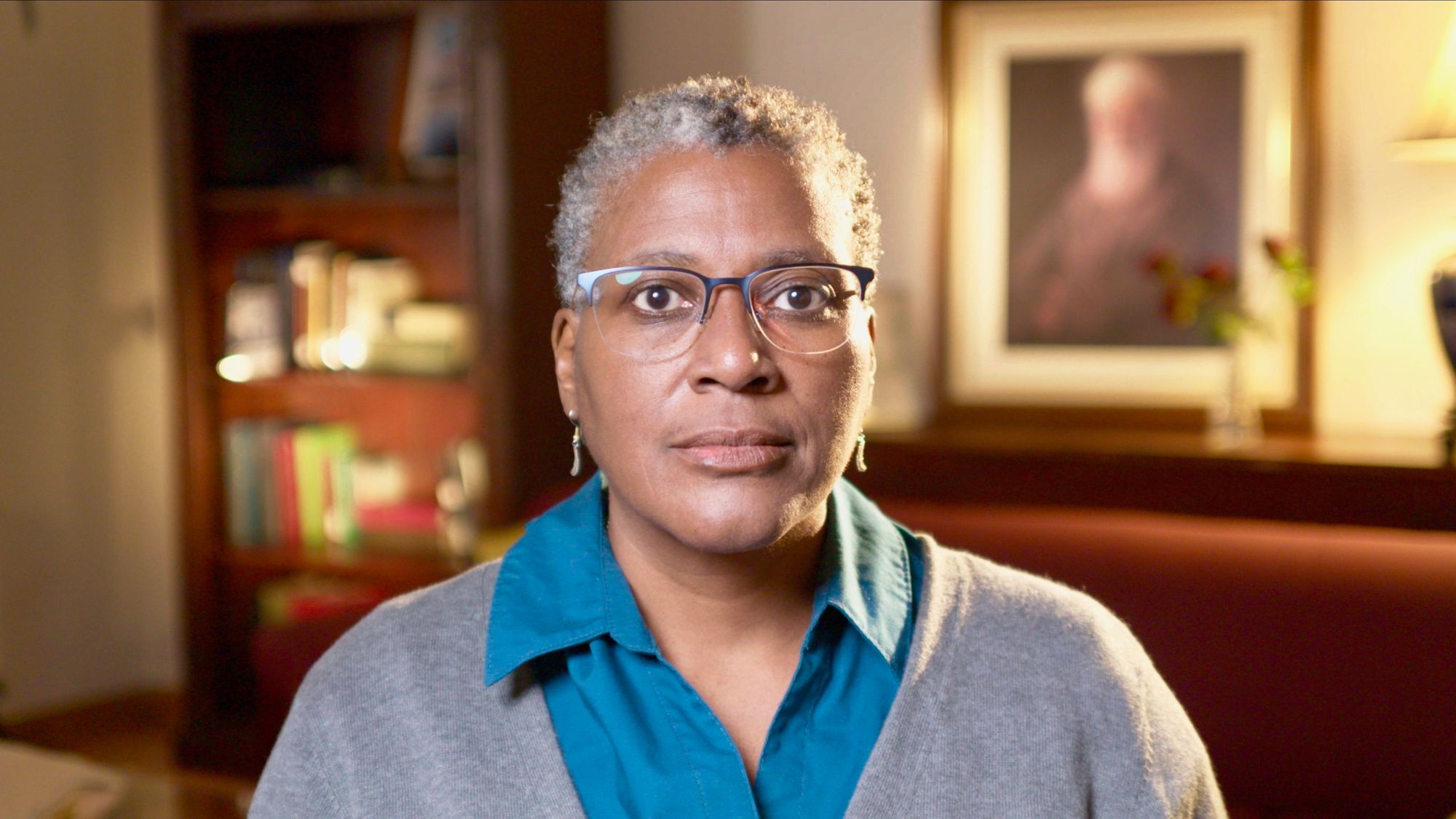 Tavoria Kellam, originally from Baltimore, Maryland, became a Baha'i in [year] in the Washington DC area. She later moved to New York, where she became an interpreter, and where she lives today.
---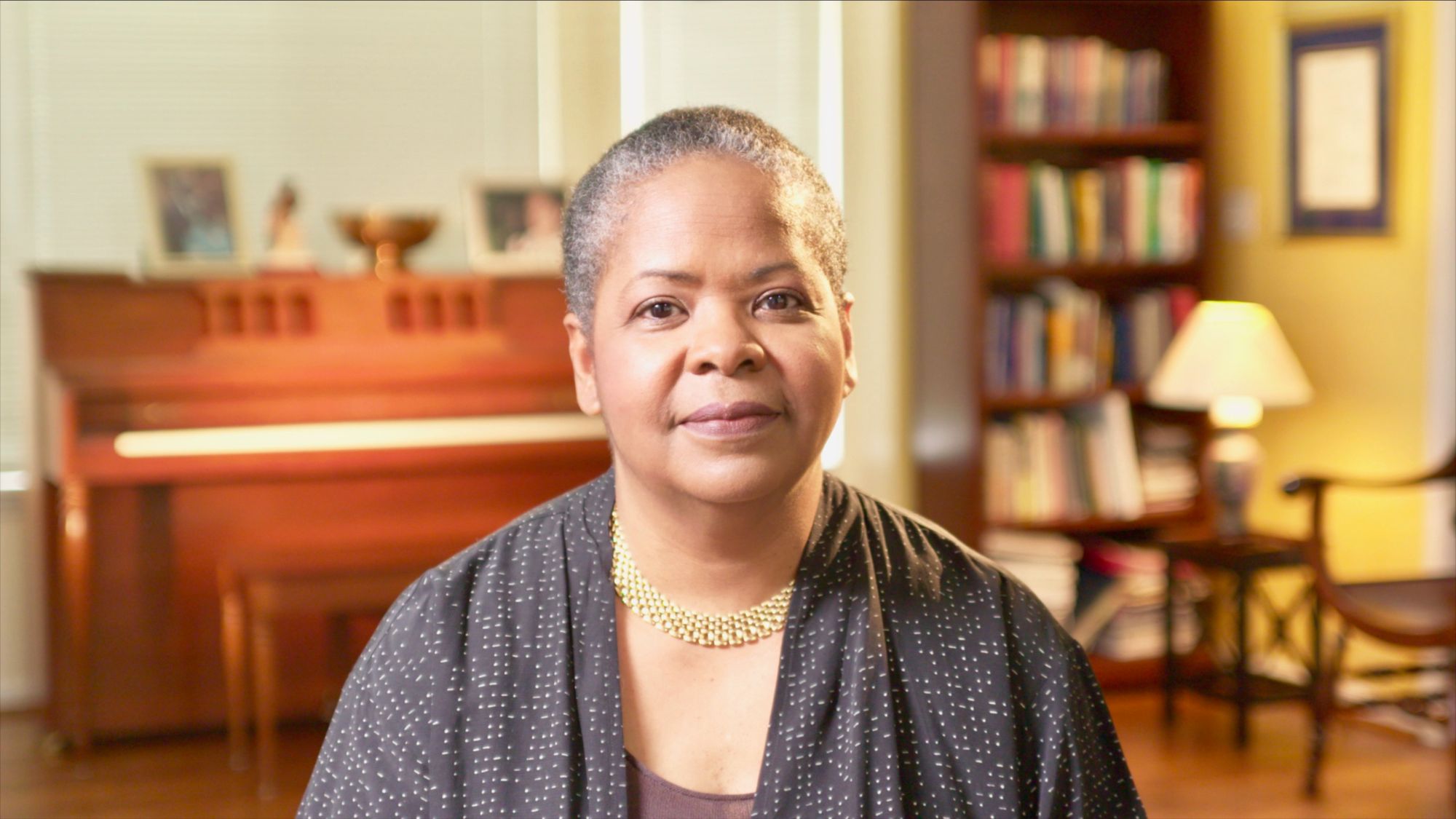 Carol Mansour was born in 1957 in Indianapolis, IN, in a religious Christian household and had little interaction with white Americans throughout her childhood. She worked as a broadcast journalist and met the Baha'is through a neighbor – eventually becoming a Baha'i herself. Carol later married an Iranian immigrant, Soheil, and is now active in her local Baha'i community and in raising awareness of race unity.
---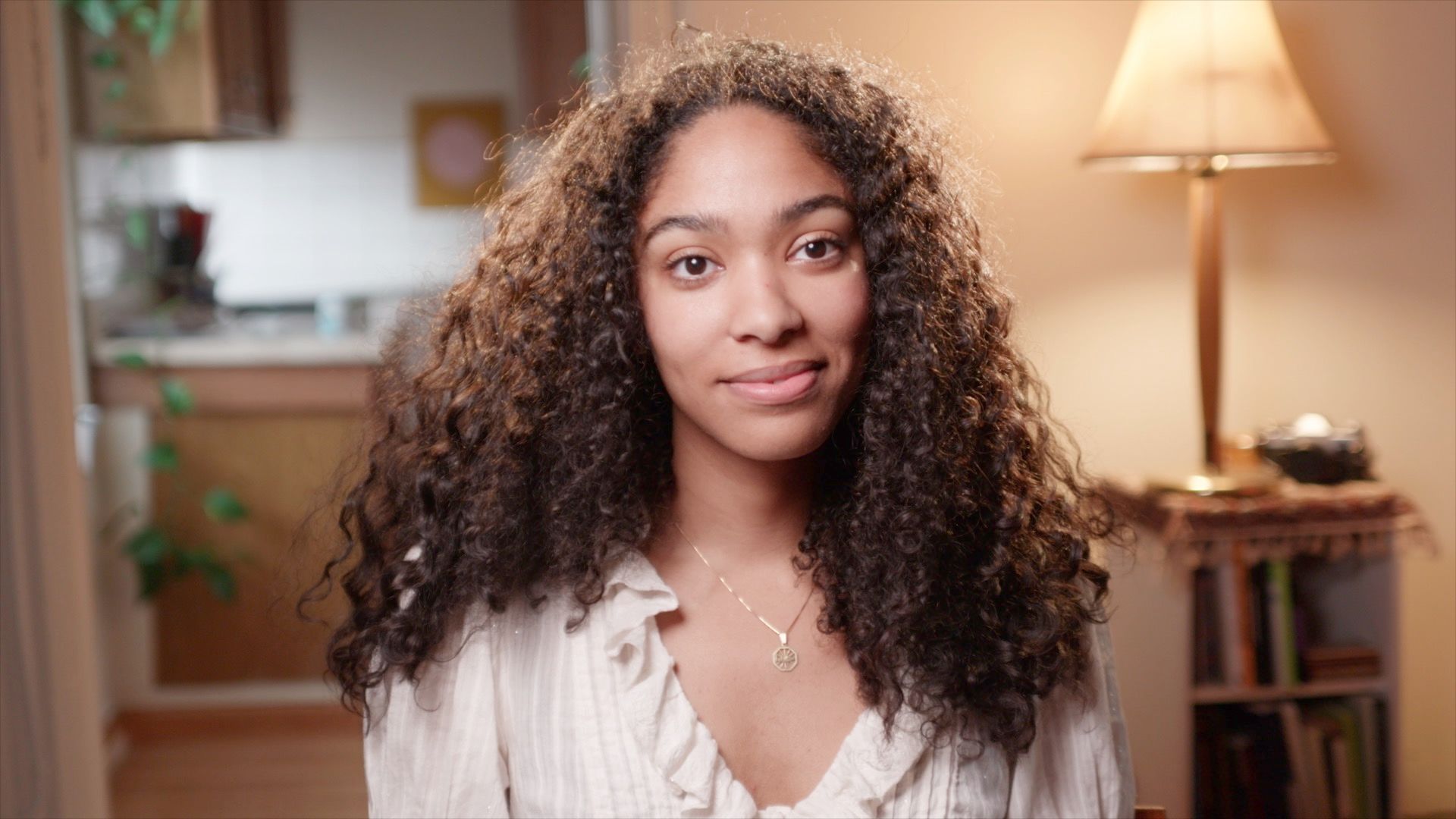 Maya Mansour was born to African-American and Iranian-Palestinian parents, and grew up in the Baha'i community. She received her BA from Evergreen State College, where she studied the intersection of the art world and the prison system. Her creative work has been published on platforms including Ebony, SoulPancake, and the Journal of Critical Scholarship on Higher Education and Student Affairs.
---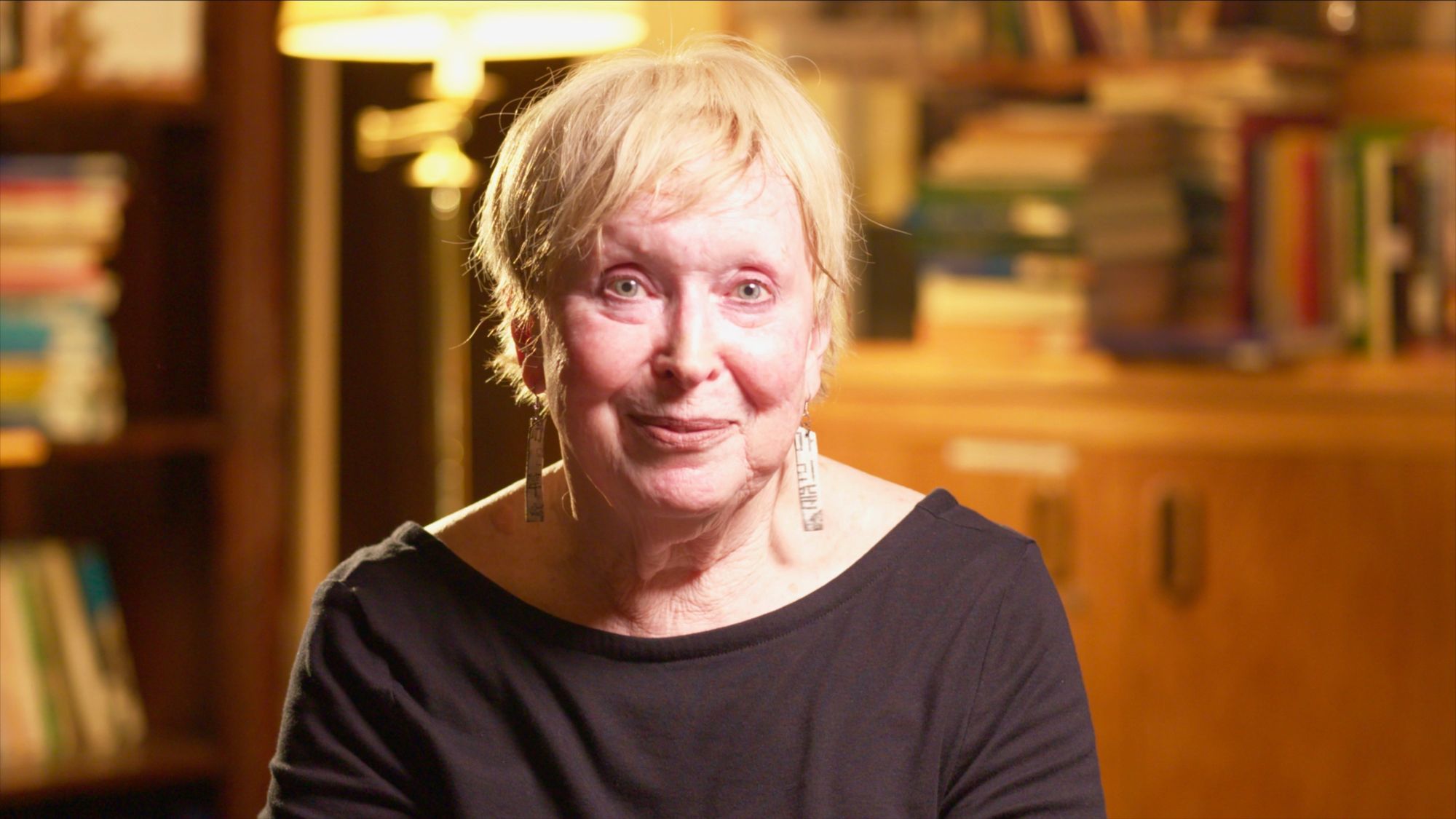 Jan Mauras was born in Tulsa, OK, in 1943 and grew up in a community with few people of color. Her world changed when she became a Baha'i in 1972 – an experience that introduced her to people from various backgrounds and gave her a way to be more engaged in social issues. Jan has lived in Harlem, New York City, for several decades; she is active in race unity activities in New York, where she also serves at the New York City Baha'i Center.
---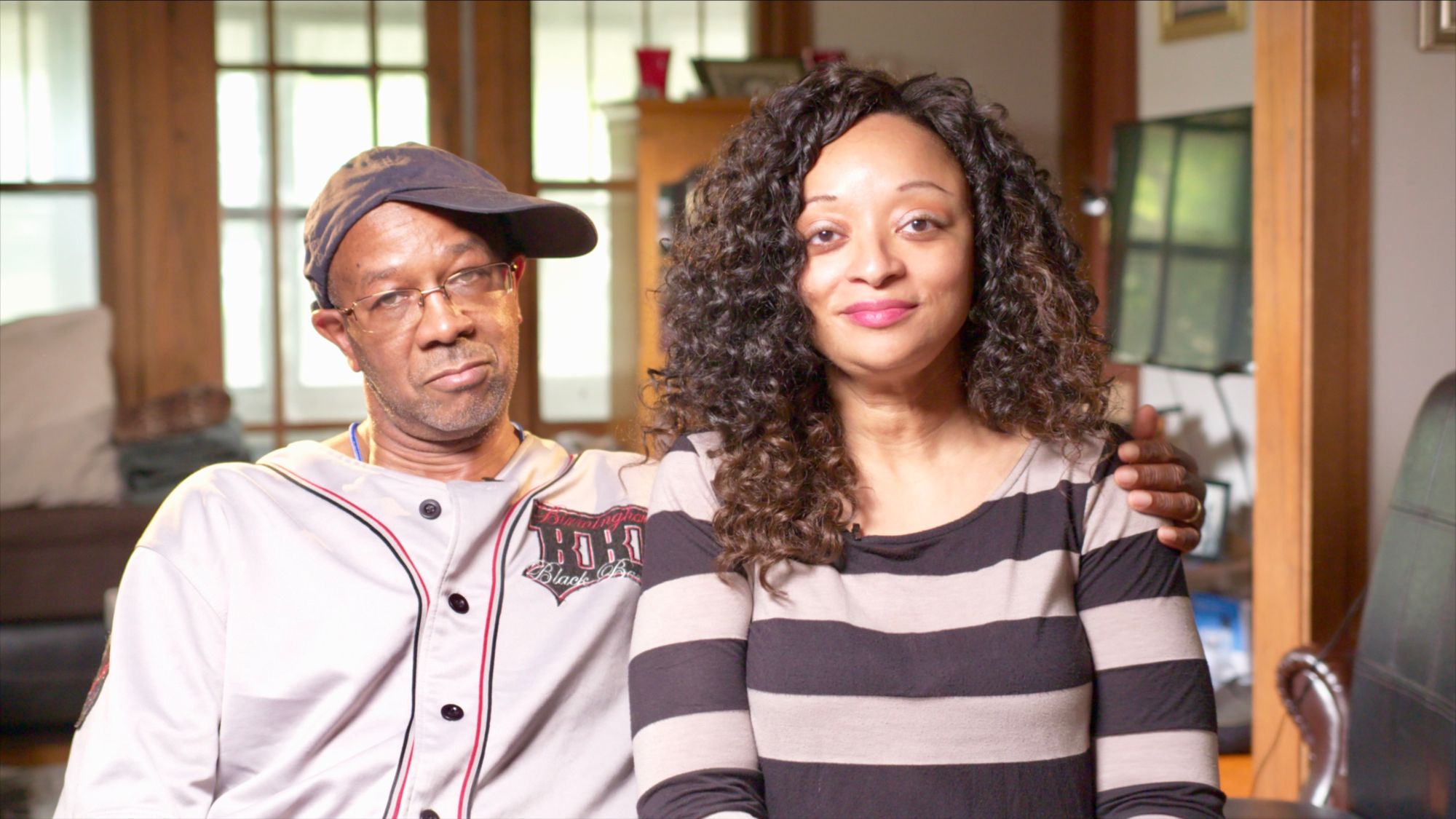 Larry McGhee was born in 1952 in Chicago, Illinois, became a Baha'i as a young man and worked in several fields including academic counselling. He introduced the Baha'i faith to Lurenza when they met. Lurenza Wesley McGhee was born in 1972 in Lake Village, Arkansas, and has worked in behavioral sciences research at Triton College and Loyola University as well as in education administration for the Baha'i community. Today they live in Maywood, near Chicago, and are active in educational and service activities in their community.
---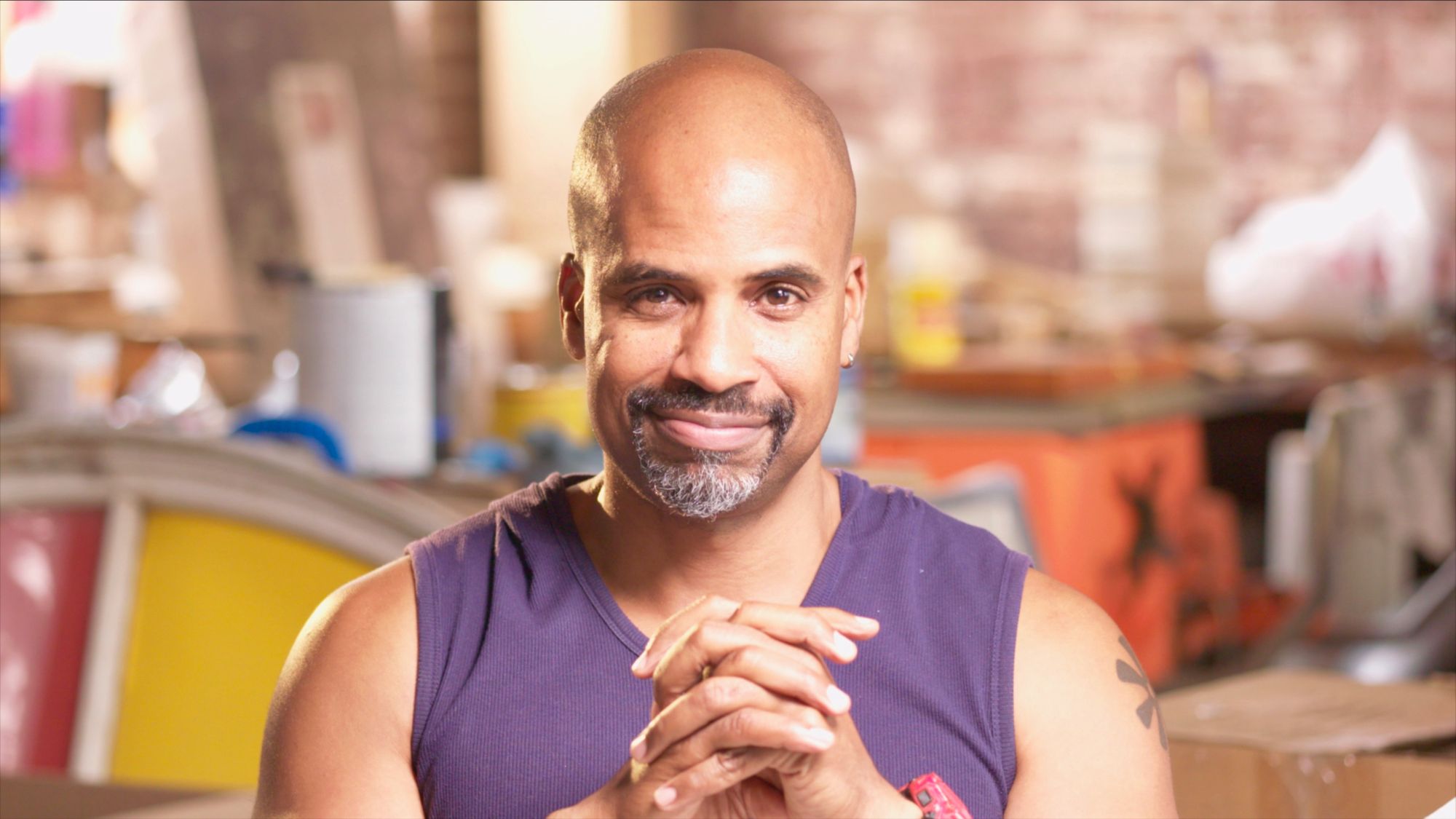 Masud Olufani was born Michael Bowles in 1969 in Los Angeles, California, and raised mainly in New York City. He became a Baha'i at university. Masud now lives in Atlanta, Georgia, where he is an actor and mixed-media artist and sculptor. He has exhibited his work in group and solo shows around the world. Masud also contributes to BahaiTeachers.org and PBS where he discusses race, the arts, society and other issues.
---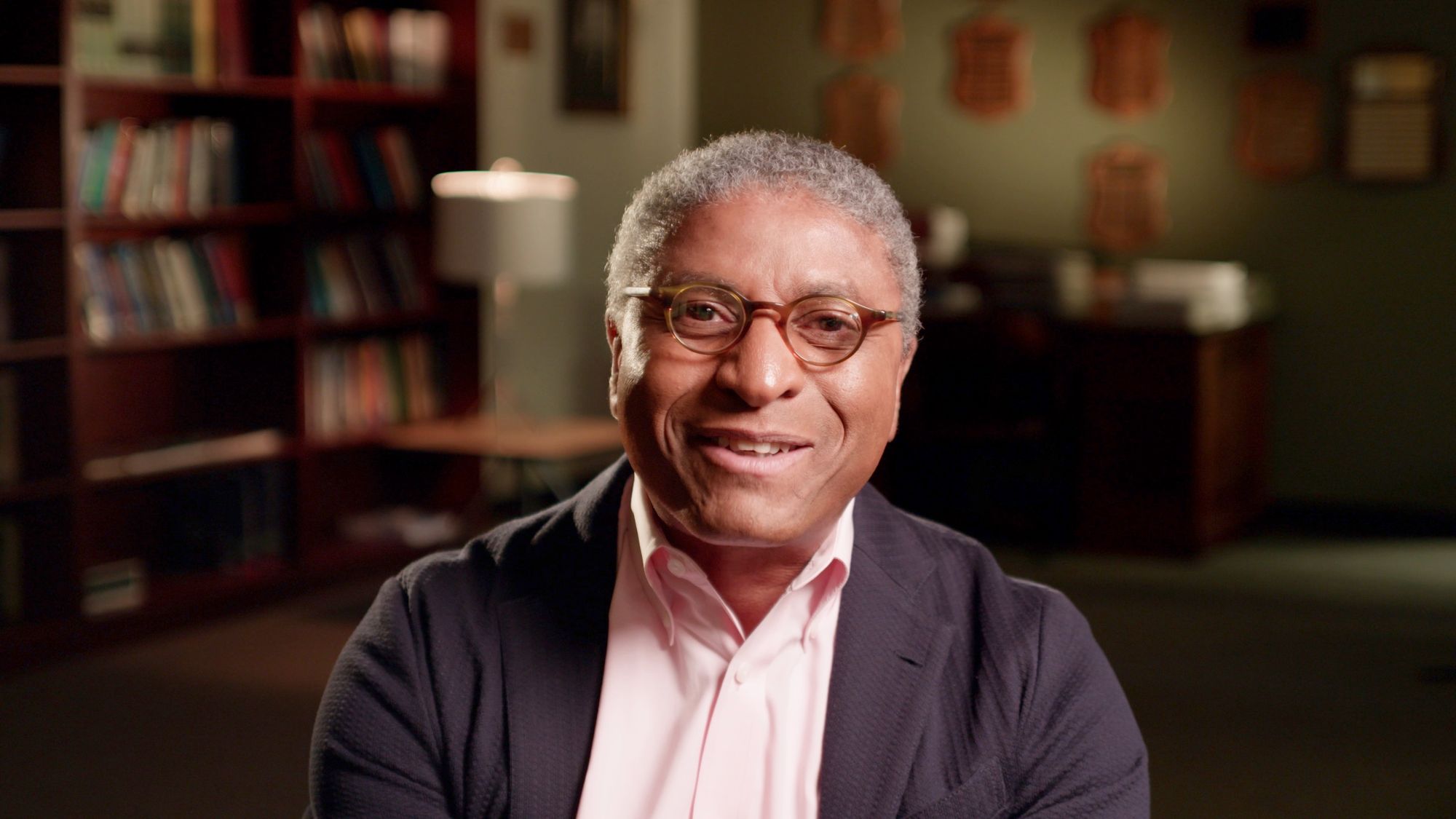 Michael Penn became a Baha'i as a student at the University of Pennsylvania. Today he is a Clinical Psychologist and Professor of Psychology at Franklin & Marshall College. His research interests include the pathogenesis of hope and hopelessness, the interpenetration of psychology and philosophy, the relationship between culture and psychopathology, and the epidemiology of gender-based violence. Professor Penn has lectured around the world and has served as a consultant and speaker at United Nations-related conferences in several countries.
---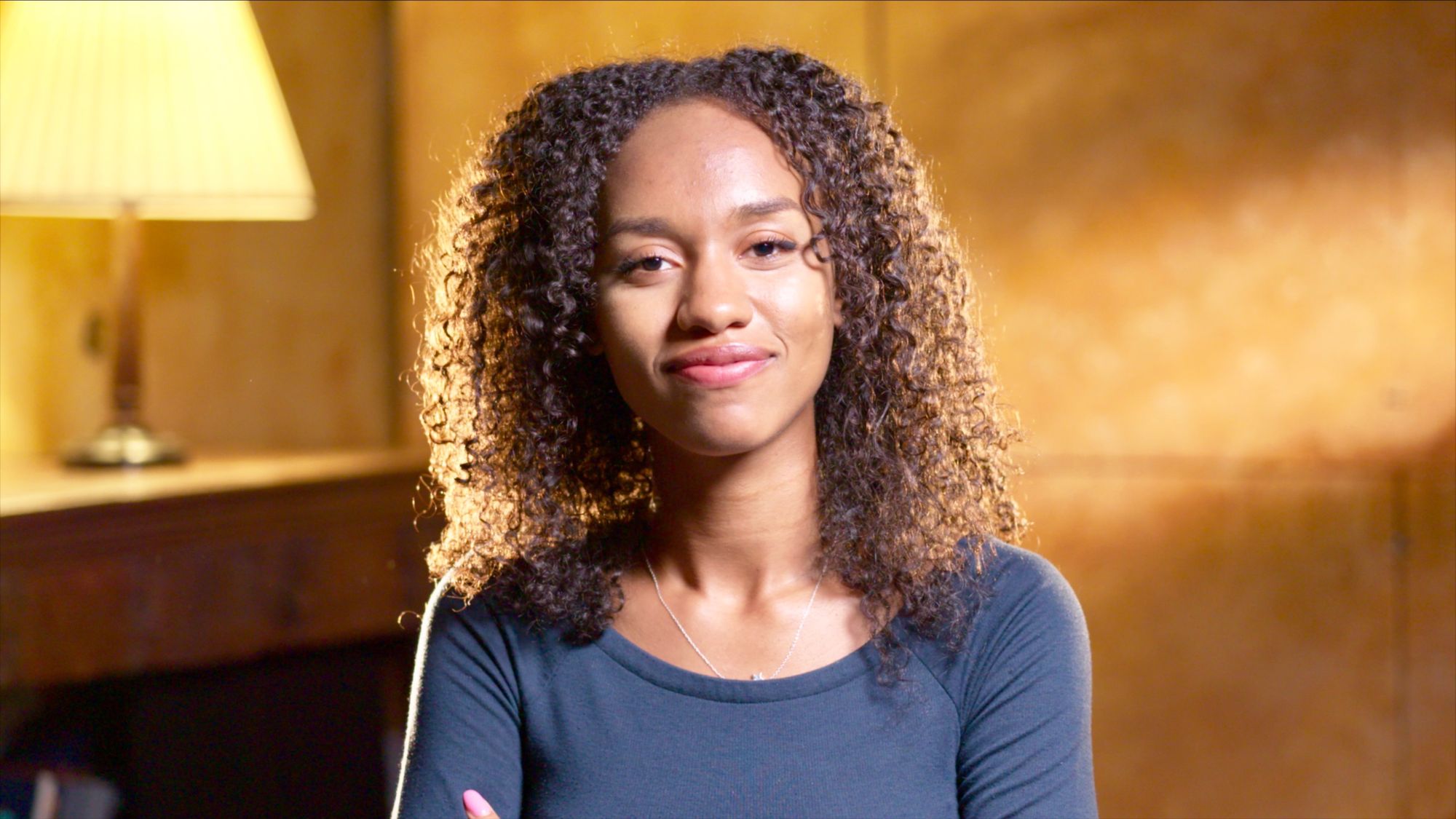 Makeena Rivers was born in St. Paul, MN, and today lives in New York City. She recently graduated from Columbia University's School of Social Work, where she focused on race, incarceration, education, and class. Makeena previously studied psychology and sociology at Emory University in Georgia. She is currently involved in community activities that use creativity for justice and healing.
---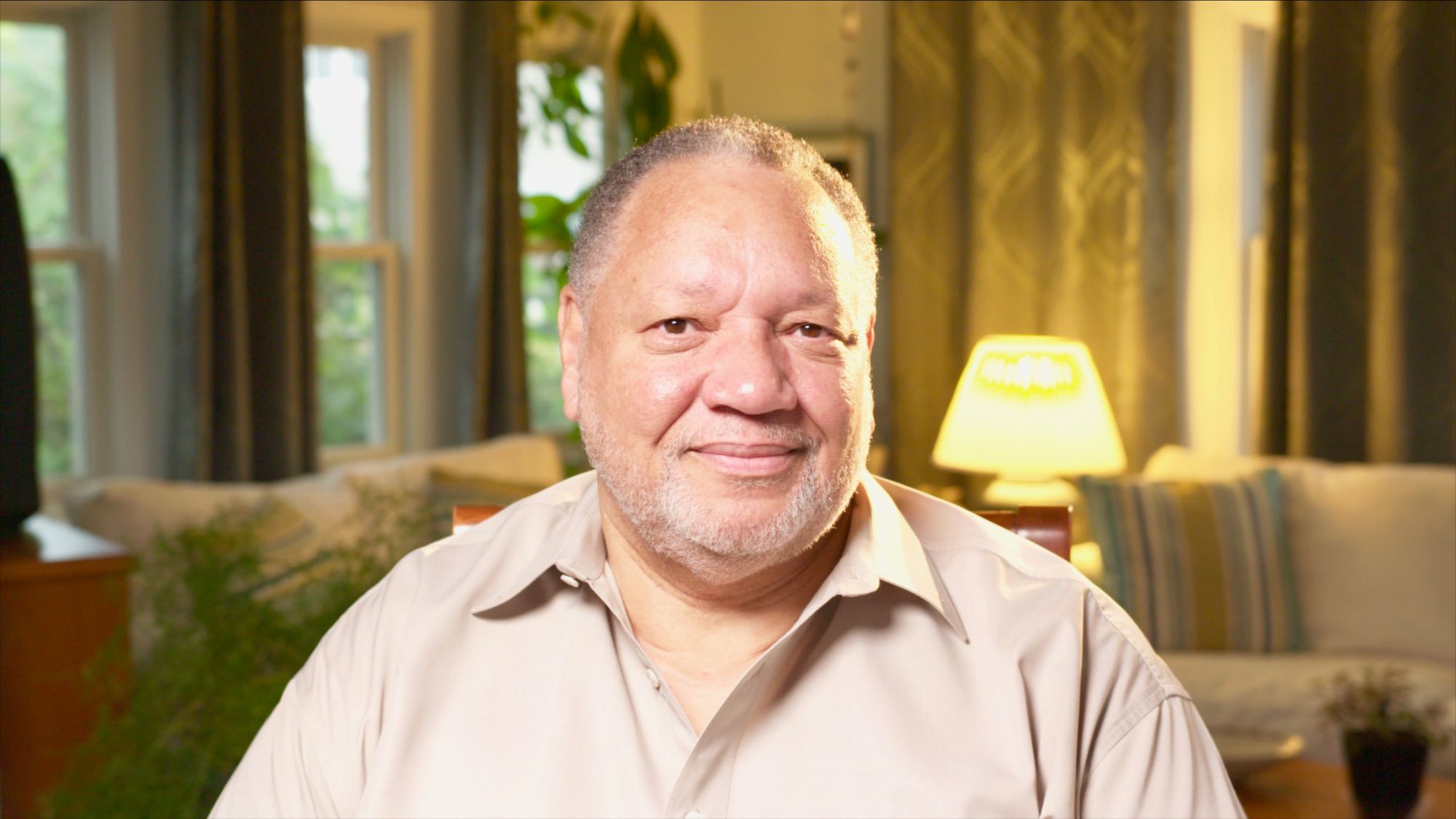 Billy Roberts was born in 1951 in Boston, Massachusetts in the tight-knit Roxbury neighborhood before moving to Los Angeles after the death of his mother. He attended the University of Massachusetts, where he became a Baha'i, and later trained as a therapist. Billy also started the celebrated Baha'i "Black Men's Gatherings" in 1987 to encourage Baha'i men of African descent in their spiritual lives and in their services to humanity.
---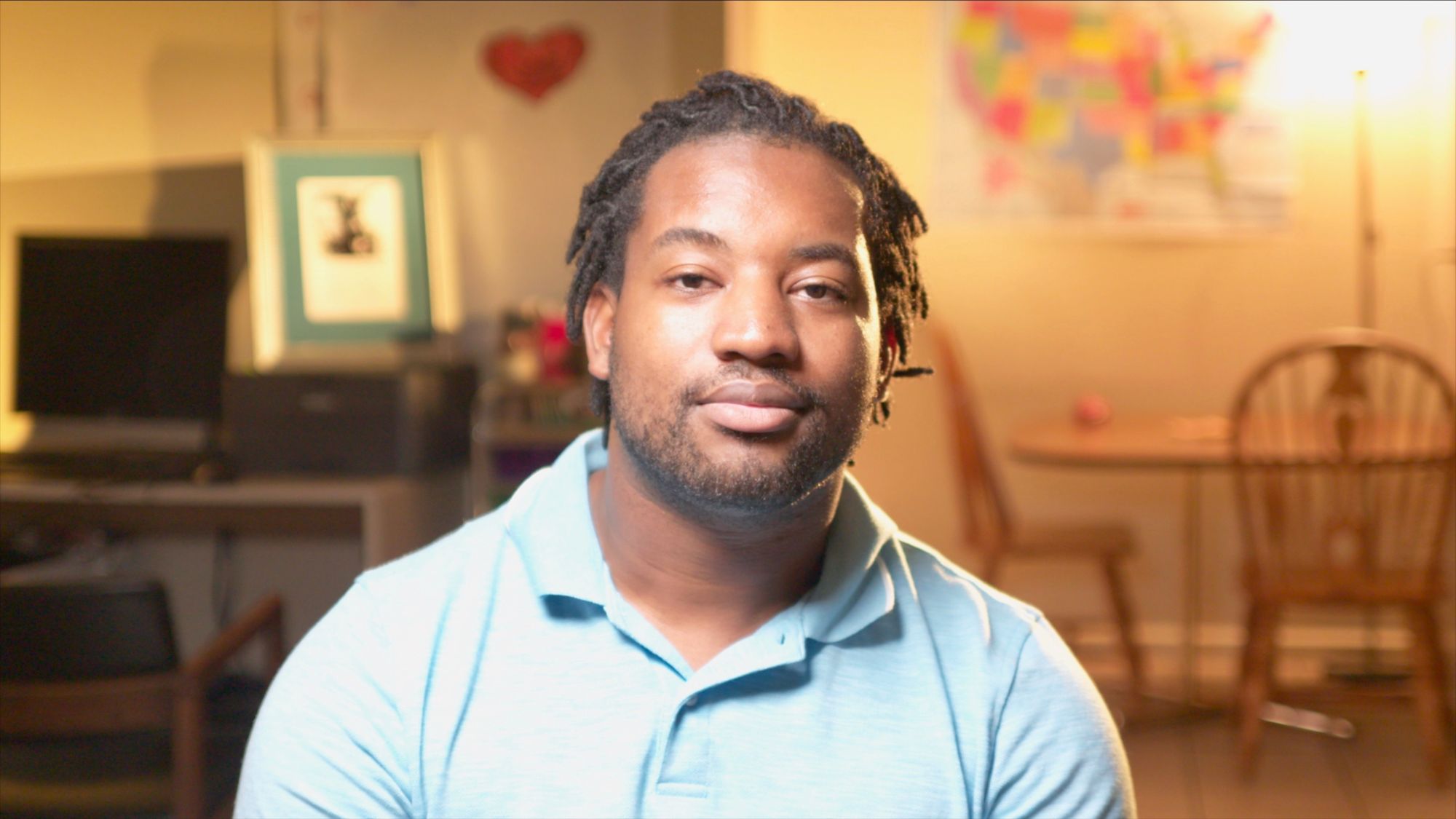 Antonio Smith, 27, grew up in Memphis, Tennessee, lived in 15 homes and attended 10 schools, met his biological father at the age of 17, was twice hit by a car and nearly lost his hearing, before finding Christ, winning a scholarship to Brown University, and then discovering the Baha'i faith. Today he is active in community service and other educational activities.
---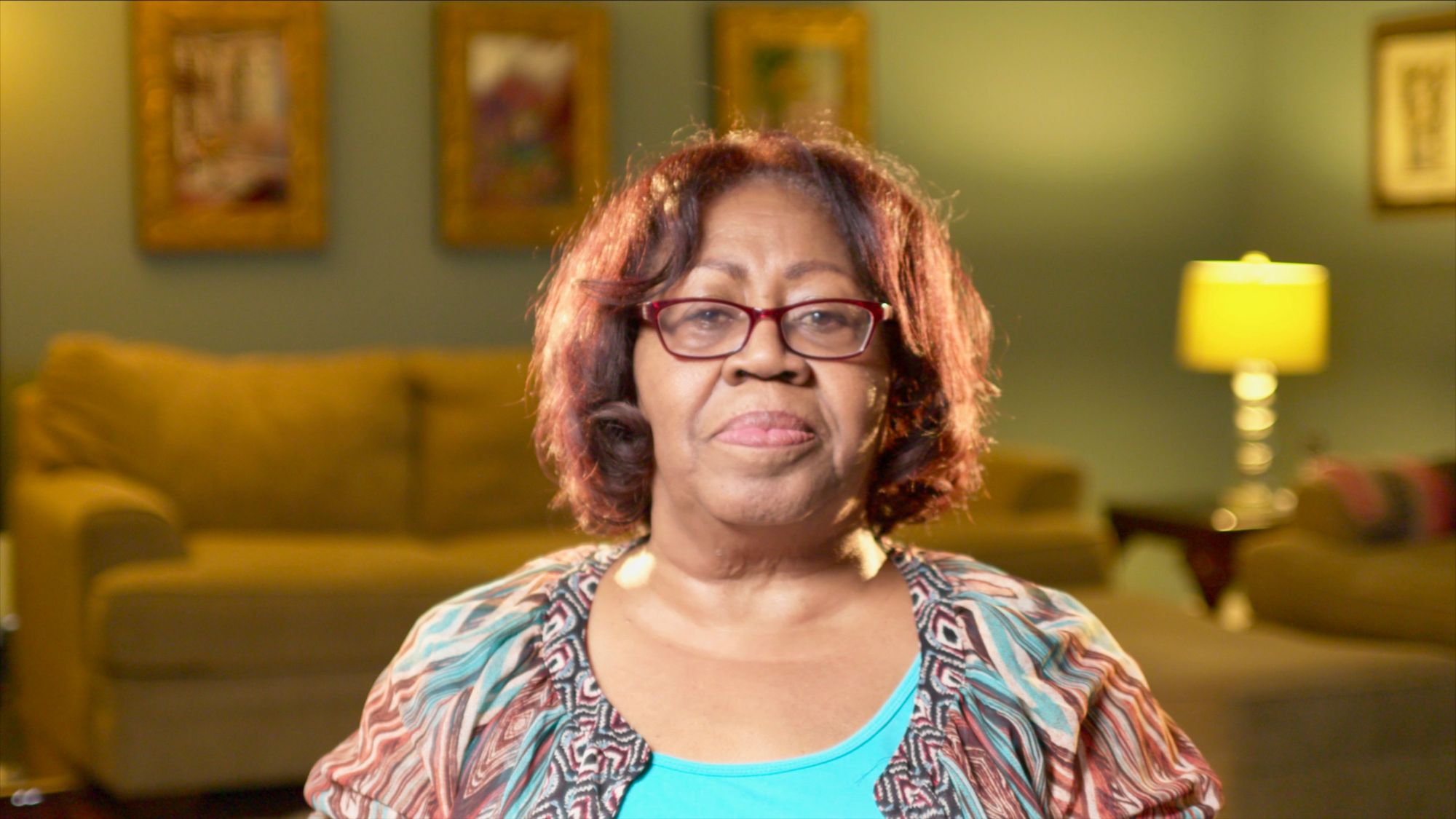 Sue St. Clair, born in 1947 in South Bend, Indiana, was raised under difficult conditions before moving to Chicago and becoming a Baha'i as an adult. She later trained as a nurse, lived in Liberia, and had four sons; today, Sue lives in Nashville, Tennessee, and is active in Baha'i activities and race unity work.
---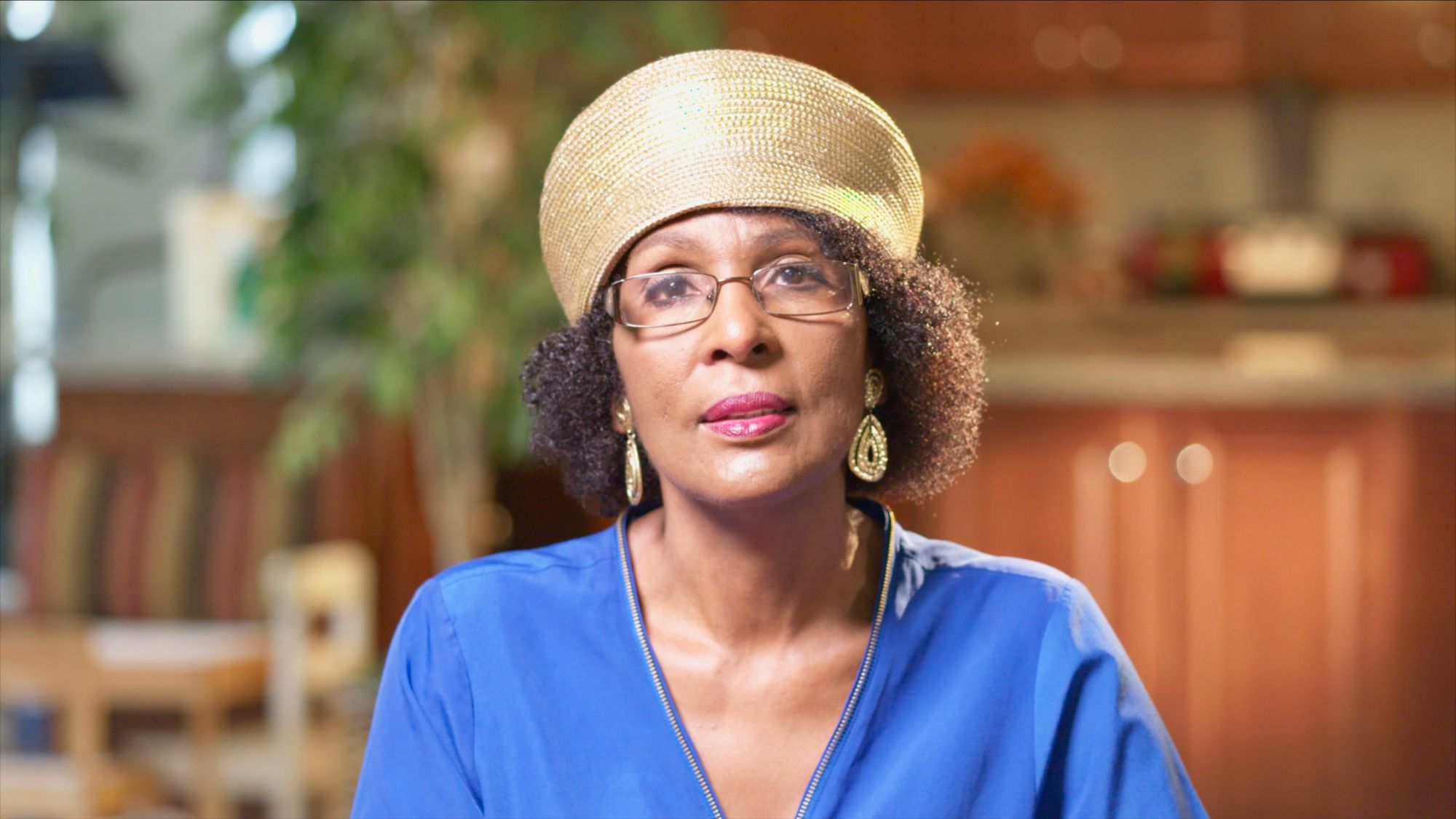 Barbara Talley became a Baha'i as a young woman. Today she is a motivational speaker, poet and a professional trainer who specializes in appreciative inquiry, diversity, leadership, resilience, the neuroscience of change, and effective Communication. Barbara is a mother of six is and is the author of six books and resides in the Washington, DC area, where she hosts monthly gatherings to promote race amity in the United States.
---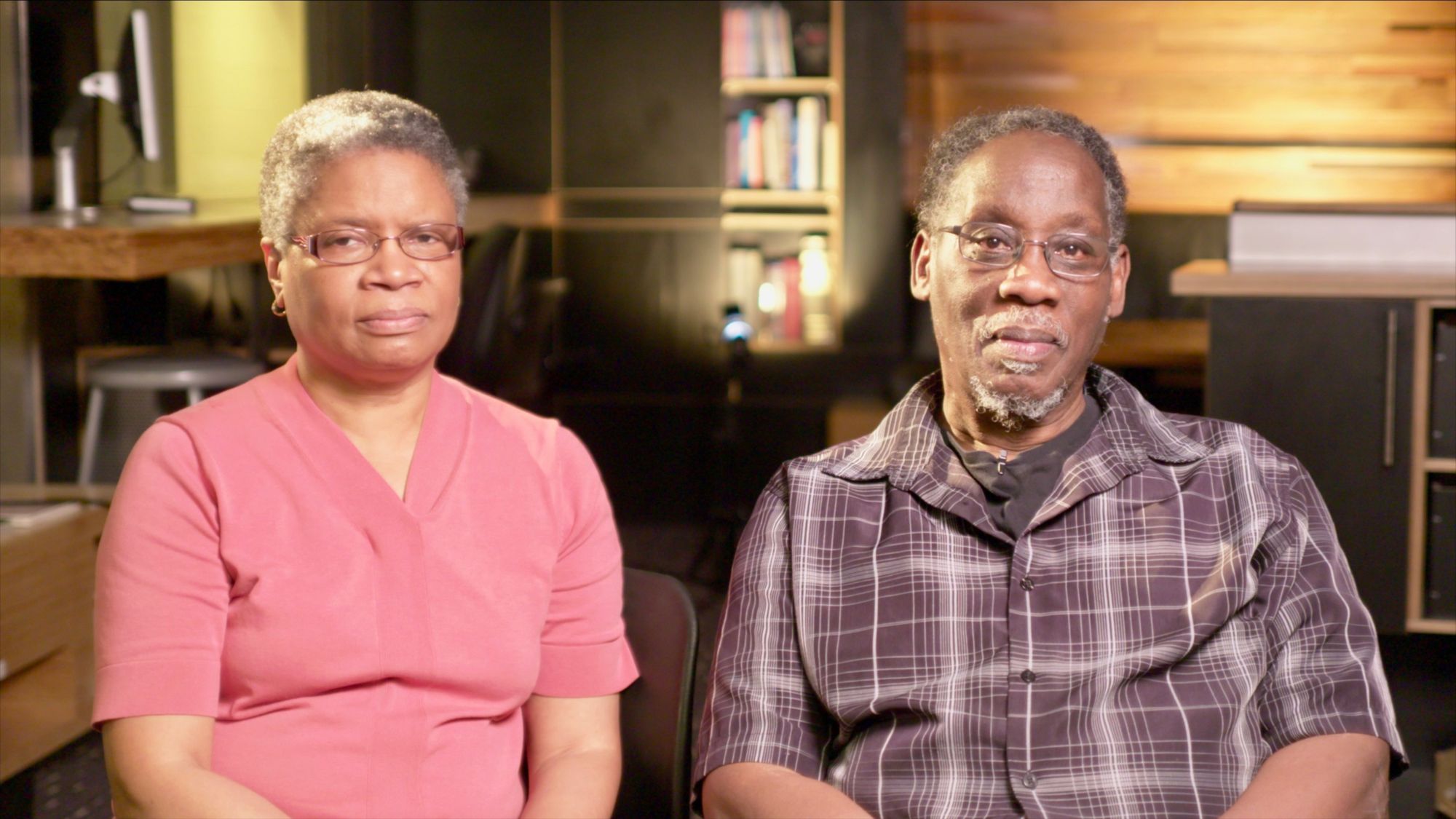 Richard Thomas, born in 1939 in Detroit, Michigan, became a Baha'i after serving in the Navy; he is Professor Emeritus of history at Michigan State University, and has written several books on race, history and the Baha'i community in the United States. June Manning Thomas was born in Orangeburg, South Carolina, in 1950 and became a Baha'i after she met Richard. June is Centennial Professor of urban and regional planning at the University of Michigan and is the author of several pioneering works on the intersection of race and urban planning particularly in Detroit. The Thomases live in Ann Arbor, Michigan, where they are active in community-service and educational activities.
---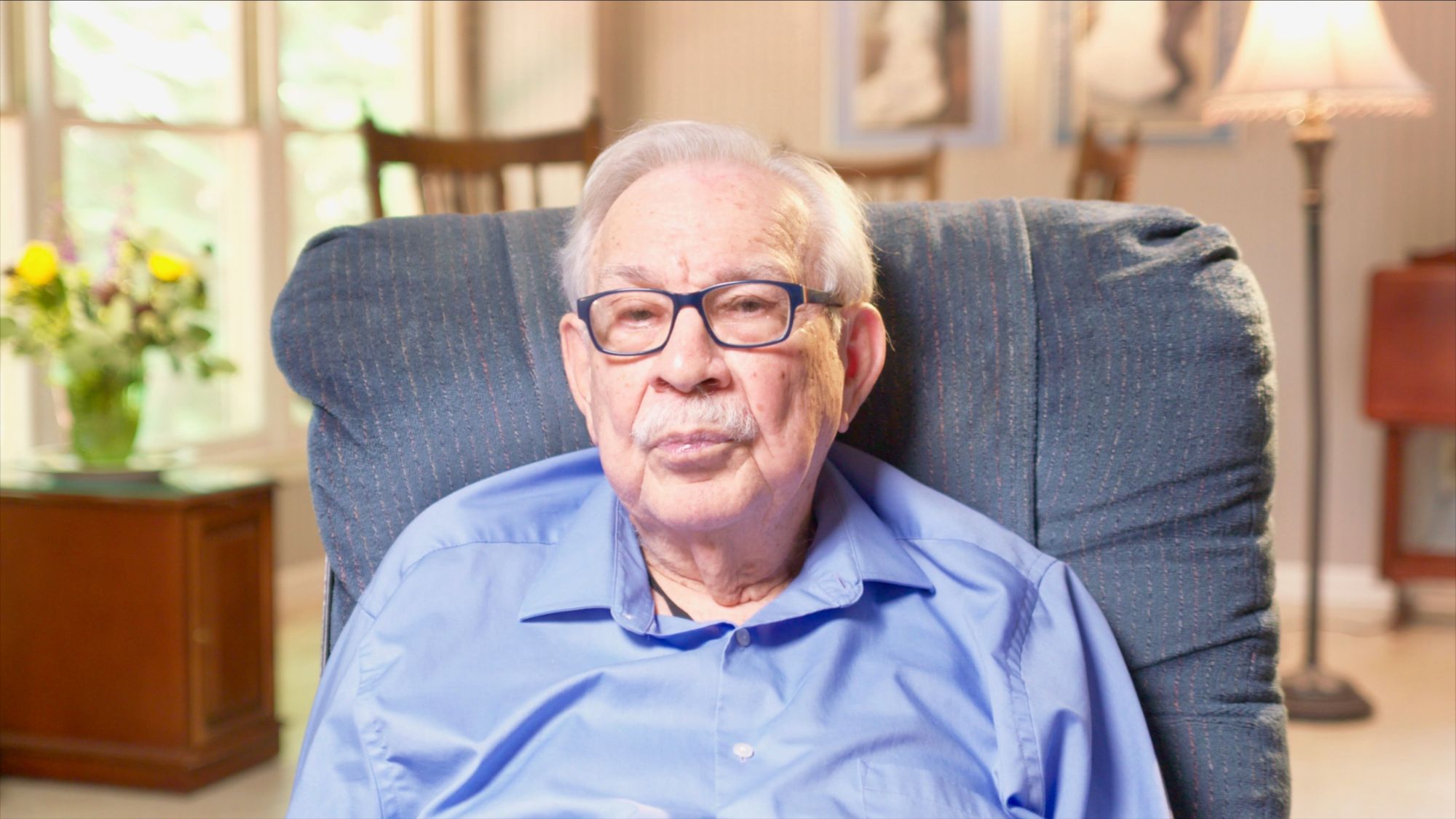 Bill Tucker, an optometrist, was born in Greenville, North Carolina, and became a Baha'i as a young man after watching newsreels from the Second World War. He and his late wife Bunny became pillars of their local Baha'i community and actively promoted race unity – occasionally at some personal risk.
---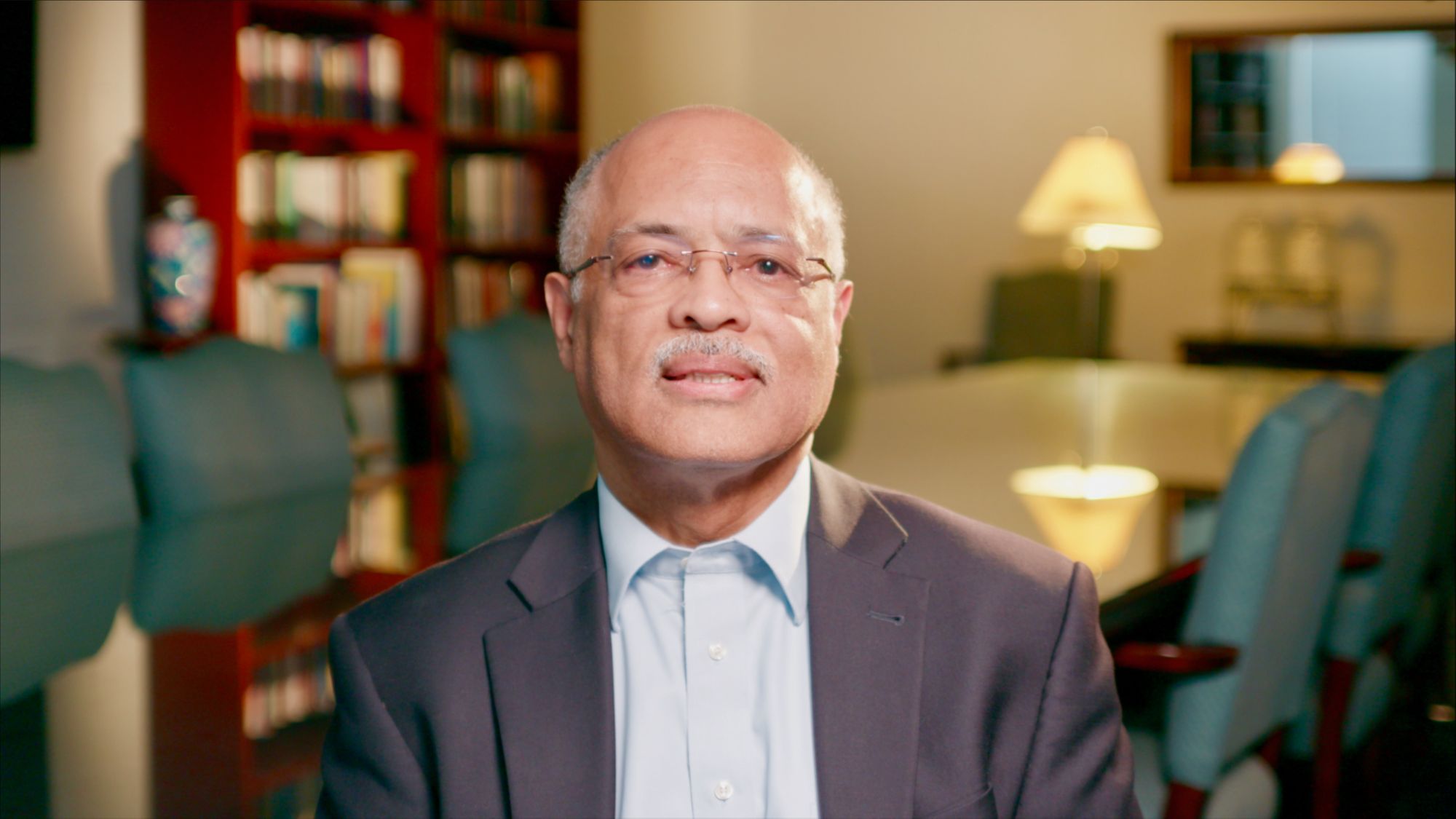 Anthony Vance is a lawyer and currently serves as Director of Public Affairs for the Baha'is of the United States. He previously served at the Baha'i World Center in Haifa, Israel, for four years, and for 25 years he worked with USAID across several African countries. He was born into a Baha'i family in Hartford, CT.
---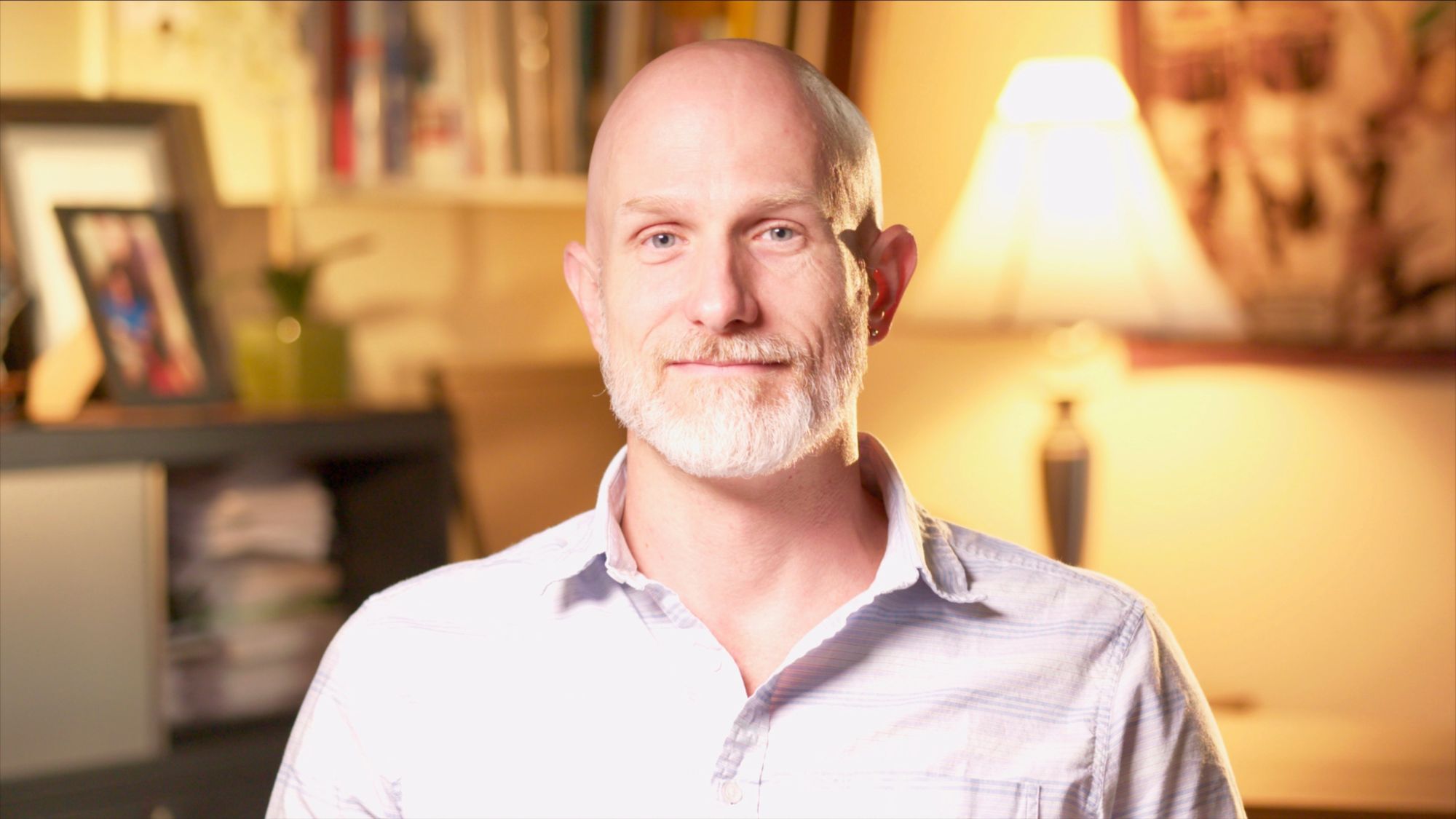 Louis Venters is an historian and historic preservationist, with a particular interest in race, religion, and social change in the United States. He born and educated in eastern South Carolina; today, he is an associate professor at Francis Marion University and author of No Jim Crow Church: The Origins of South Carolina's Baha'i Community and A History of the Baha'i Faith in South Carolina.
---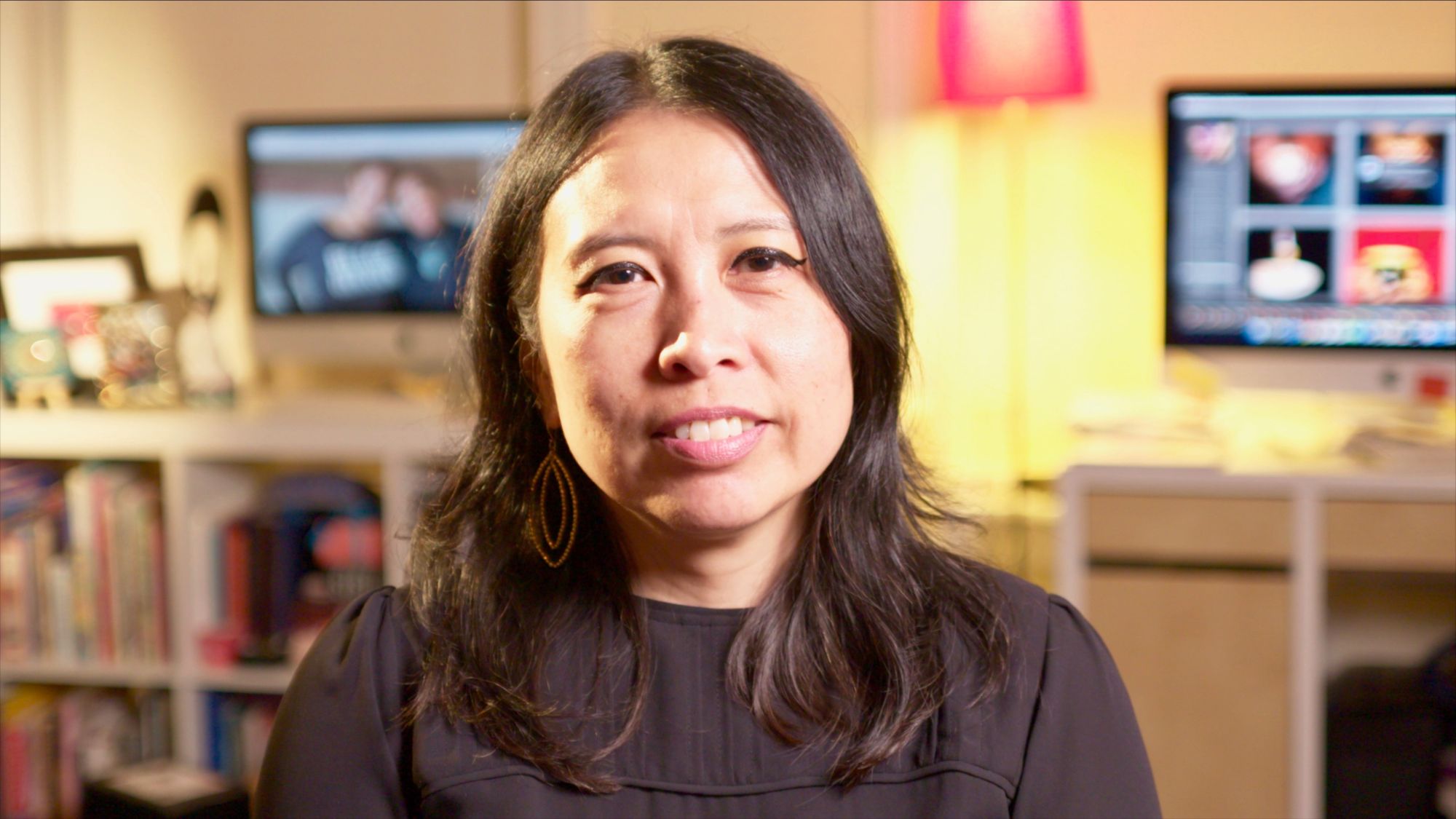 Nancy Wong was born in 1969 in Minnesota and became a Baha'i through a childhood friend. Her parents had emigrated to the United States from Hong Kong; in the US, they opened a Chinese restaurant and worked hard to raise their family in a new country. Nancy first became aware of race in America on occasions when customers made racist comments to her parents. Today she works as a photographer and a domestic violence advocate – often combining the two as she serves her community in Chicago.
---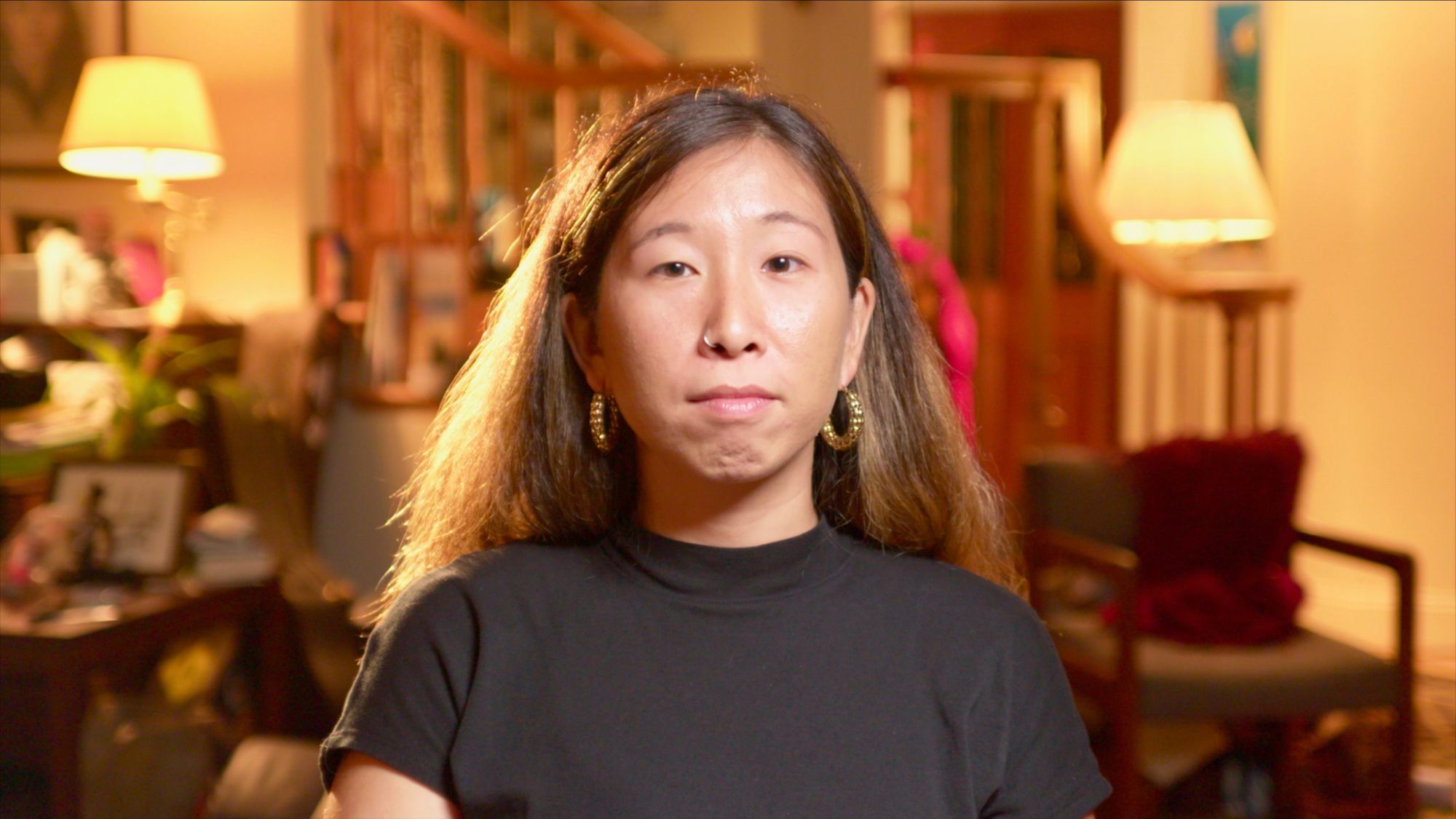 Kim Wu was born in 1988 in Queens, New York City, where she grew up. Multiple generations of her Taiwanese family lived together under one roof – and in their neighborhood they were one of just a few Asian-American families. Kim met Baha'is in college, where she became a Baha'i, and today she works as an educator, trainer and facilitator for community programs. Today she lives in Los Angeles, where she works at the Children's Hospital of Los Angeles, managing a national training project for school communities.
---